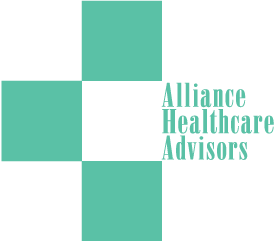 Today's dramatically shifting health insurance marketplace presents both challenges and opportunities to employers and health care providers. Alliance Healthcare Advisors delivers objective guidance and an exceptional understanding of employee health insurance markets, health care benefit programs, and healthcare provider organizations. We help our clients confidently achieve compliant and employee-empowered healthcare benefit plans, equitable reimbursements, and win/win contract terms.

Healthcare is changing.
Alliance Healthcare Advisors can help you
manage the change.
Alliance's principal, Robert Fascia, brings a wealth of experience and a record of accomplishment as a former senior level executive with some of America's leading insurance organizations. He is uniquely positioned to provide knowledgeable and unbiased advice that improves profitability, ensures a competitive advantage, and creates opportunities for small to medium sized businesses and health care providers to form the effective alliances so necessary for achieving results that are beneficial to each as well as the affected employees in need of care.

"Alliance healthcare
advisors showed our
practice how to leverage our strengths to achieve a more equitable contract with a major healthcare insurance company in our area"
- Mid Sized Specialist Physician Practice in the Delaware Valley
2018 Alliance Healthcare Advisors